Posted on 14 Feb 2019
If you get this error message when enabling VCHA:
Error: Failed to get management network information. verify if management interface (nic0) is configured correctly and is reachable

Tagged with: vSphere
Posted on 27 Mar 2014
To cleanly shut down a vCloud Director cell run the following commands. Display the current state of the cell to view any active jobs.
/opt/vmware/vcloud-director/bin/cell-management-tool -u <USERNAME> cell --status
Tagged with: vCD
Posted on 06 Mar 2014
When setting up a multi-cell vCloud Director environment you will need to create a shared area to store the transfer folder that is used whenever something is uploaded to a vCloud Director cell, such as an ISO or an OVF template.
The diagram below shows a typical multi-cell, multi-vCenter setup.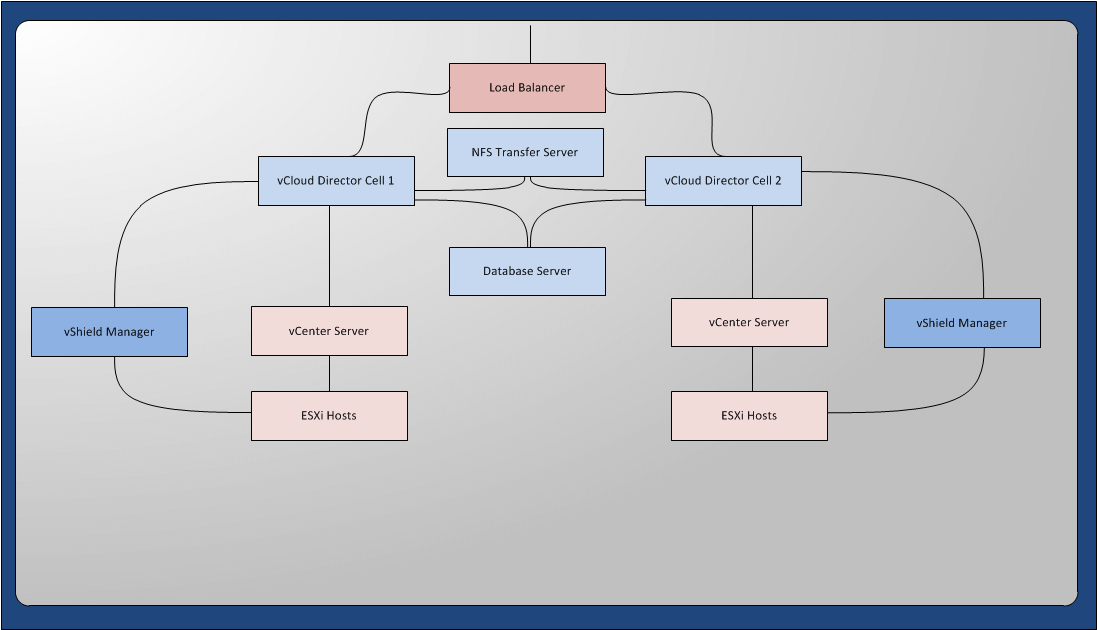 Tagged with: vCD