vMotion CPU Compatibility
10 Mar 2011 by Simon Greaves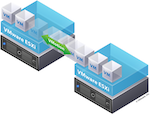 vMotion has quite a few requirements that need to be in place before it will work correctly.
Here is a list of the key requirements for vMotion to work.
Each host must be correctly licensed
Each host must meet shared storage requirements
Each host must meet the networking requirements
Each compatible CPU must be from the same family When configuring vMotion between hosts I would recommend keeping to one brand of server per cluster, i.e. Dell, HP, IBM. Also always ensure that these servers are compatible with each other.  You can confirm this by speaking to the server manufacturer.
A very important item to consider is to always ensure you are using the latest BIOS version on each of your hosts.
Ensuring that the CPU's are compatible with each other is essential for vMotion to work successfully, this is because the host that the virtual machine migrates to has to be capable of carrying on any instructions that the first host was running.
If a virtual machine is successfully running an application on one host and you migrate it to another host without these capabilities the application would most likely crash, possibly even the whole server would crash, hence why vMotion compatibility is required between hosts before you can migrate a running virtual machine.
It is user-level instructions that bypass the virtualisation layer such as Streaming SIMD Extensions (SSE), SSE2 SSSE3, SSE4.1 and Advanced Encryption Standard (AES) Instruction Sets that can differ greatly between CPU models and families of processors, and so can cause application instability after the migration.
Always ensure that all hardware is on the VMware compatibility guide.
To confirm compatibility between same family CPU models check the charts below. This is a chart from Dell showing which Intel CPU's support vMotion.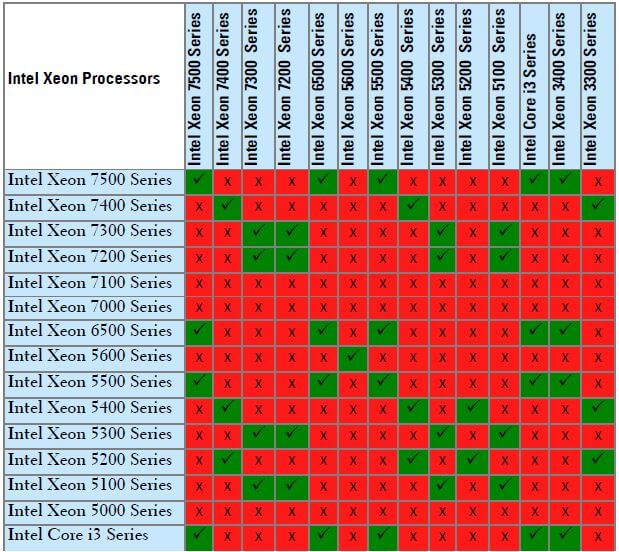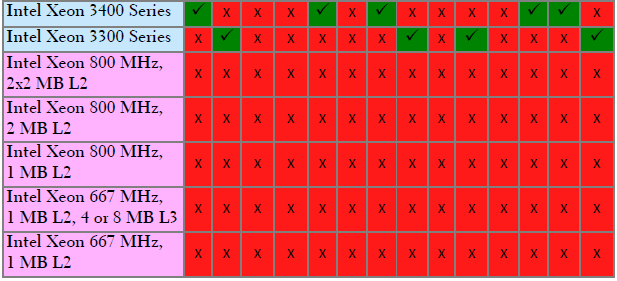 This second chart also from Dell illustrates which AMD processors support vMotion
Further information on vMotion requirements between hosts can be found in the vSphere Datacenter Administration Guide